About Heather Jeffcoat, DPT | Los Angeles Pelvic Floor Doctor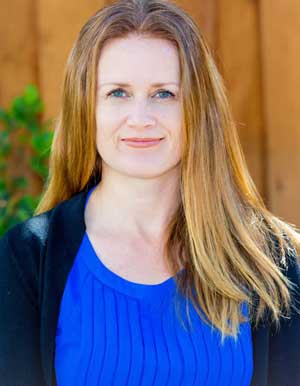 Read more ...
About Laureen McVicker, PT, CLT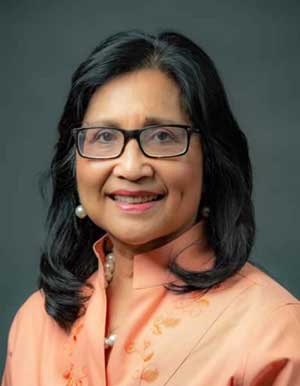 Read more ...
About Kasia Gondek, PT, DPT, CSCS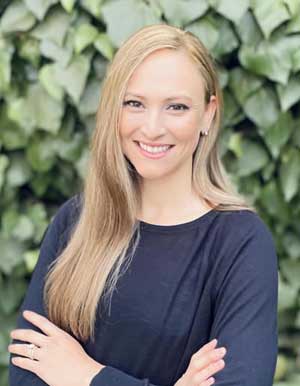 Read more ...
About Debbie Dy, PT, DPT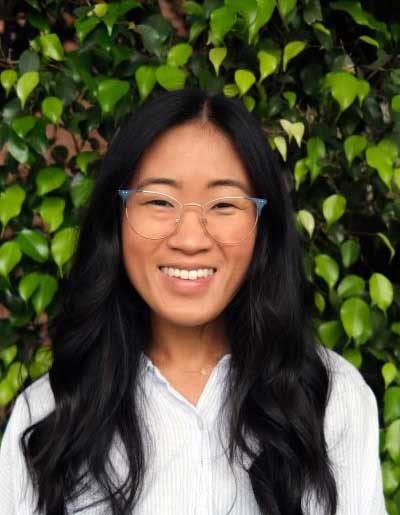 Read more ...
About Sarina Karwande PT, DPT, CAFS
Read more ...
About Stephany Tritt, PT, DPT
About Trinity
Read more ...
About Iris
Read more ...
About Christina Yen
Read more ...
About Ejiro Agege
Read more ...
About Judielle
Read more ...
About Hannah
Read more ...
About Mary P. Shriver, CMT
Read more ...
About Christina Lindeman
Read more ...
About Mary Beth Kedzior, CMP
Read more ...
Evidence-Based Recommendations for Managing Prostatitis Related Pain: Healthy Sex and Lifestyle Habits
Details

Staff

6471
Managing Prostatitis Related Pain is Possible
Part 2 of 2 of our Prostatitis Lifestyle Management Series
An article published in the Journal of Prostate Cancer and Prostatic Disease (Gallo, L. (2014).) outlines evidence-based recommendations for managing prostatitis related pain in men. These recommendations were well tolerated by clients and showed statistically significant reduction in symptoms caused by prostatitis and CPPS. Today we will cover lifestyle and sexual habits that can help relieve pelvic pain.
Prostatitis and Male Pelvic Pain

Chronic prostatitis, nonbacterial prostatitis, and chronic pelvic pain are all related conditions which negatively affect quality of life for the men who suffer from them. Symptoms vary, but are often described as a "headache in the pelvis" with pain symptoms affecting urinary and sexual function. The pain is real and their negative affects on quality of life are real as well. The pain caused by nonbacterial prostatitis can be disabling, preventing participation in valued activities and causing isolation and depression.
According to Harvard Medical School, prostatitis accounts for about 1.8 million visits to the doctor's office in the United States each year. Between 9% to 16% of men of all ages experience prostatitis. About 90% of these instances cannot be tied to an active bacterial infection. Prostatitis affects men of all ages, unlike benign prostatic hyperplasia (BPH) and prostate cancer, which predominantly affect older men.
13 Evidence-Based Recommendations for Managing Prostatitis Related Pain
Part Two: 7-13 (find recommendations 1-6 in Part One here)
Healthy Sexual Habits
7) Experience Regular Ejaculation… But Not Too Much! Moderation is Key.
Gaining healthy sexual habits that are in moderation is important to managing prostatitis related pain in male clients. Too much activity and ejaculation can exacerbate pain, yet total abstinence can also create pelvic congestion, which will worsen pain.
In one study reviewed by Gallo, prolonged periods without ejaculation was connected to a higher incidence of prostatitis. Yet, Collins et al. (2002) found that having more than seven ejaculations per month was associated with 1.2–1.5-fold increased odds of prostatitis. Furthermore, Itza (2010) found that excessive ejaculation can cause pelvic musculature spasm and tenderness.
Is your head spinning? The main idea is that moderation is key.

Ejaculation is positive for prostate health, because it clears prostatic gland and seminal vesicles and keeps them from getting inflamed. However, too many ejaculations can irritate the pelvic floor muscles, causing spasm and pain.
Gallo recommends patients avoid having two or more ejaculations during the same day and to avoid periods of sexual abstinence longer than 4 days.
8) Avoid Sexual Practices That Stress the Pelvic Floor Muscles

Gallo suggests avoiding sexual practices that use pelvic floor muscle contractions to delay ejaculation. Some men attempt to delay ejaculation by contracting their pubococcygeus muscle or using other techniques such as 'stop and go' and/or 'squeezing penis'. These sexual habits can lead to pelvic musculature spasm and pelvic pain.
9) Heal Sexual Trauma
Gallo reviewed studies that found an association between sexual abuse history and pelvic pain. Consider reaching out for support from a professional, an organization such as 1in6.org, or a trusted person in your community.
Healthy Lifestyle Habits
10) De-Stress

Stress from work and life can lead to muscle guarding in the body, including the pelvic floor. Stress is also deeply connected to chronic pain, including pelvic pain.
Pierce & Christianson (2015) found that chronic stress exposure increases the likelihood of pelvic pain. Additionally, acute stress exposure can induce or increase pain severity.
De-stress Tip: Find a way to reduce stress such as deep breathing, meditation, or physical activity. Taking a hot bath can help you de-stress as well as relax the pelvic floor muscles.
11) Get Moving

Gallo found four studies that determined a sedentary lifestyle correlates to increased pelvic pain.
In general, the less you move, the more pain you will experience. Aerobic exercise and other types of physical activity have been found to be beneficial for chronic pain and pelvic pain. Sedentary lifestyle and obesity (body mass index >27) are associated with increased incidence of prostatitis.
Go on a walk daily and practice relaxing sports/activities like swimming, jogging, or circuit training that do not cause perineal trauma (see 12).
12) Avoid Compression of the Perineum
Repeated trauma to the pelvic floor can cause or make pelvic pain worse. Avoid the following things that may be causing your pain:
Chronic constipation
Prolonged sitting: try sitting on a donut shaped cushion to reduce perineal compression
Sports that cause perineal compression: (bicycling, motorcycling, horseback riding)
Myofascial release has been shown to decrease the trauma caused by perineal compression. See a pelvic floor therapist for help.
13) Wear Loose Clothing
Koziol et al. (1993) found that constrictive clothing increased IC pain in 50% of their patients. Avoid wearing tight underwear or pants that may increase pressure in the pelvic area.
Management of chronic pelvic pain is a process that requires lifestyle and habit changes as well as good care from a knowledgeable healthcare team. If you are in need of help urgently, please call your doctor and discuss whether pelvic floor therapy is right for you. The therapists at Fusion Wellness and Physical Therapy are well trained and ready to help. Give us a call today.
Resources:
*Bartoletti R, Cai T, Mondaini N, Dinelli N, Pinzi N, Pavone C et al. Italian Prostatitis Study Group. Prevalence, incidence estimation, risk factors and characterization of chronic prostatitis/chronic pelvic pain syndrome in urological hospital outpatients in Italy: results of a multicenter case-control observational study. J Urol 2007; 178: 2411–2415.
*Anderson RU, Wise D, Sawyer T, Chan C. (2005). Integration of Myofascial Trigger Point Release and Paradoxical Relaxation Training Treatment of Chronic Pelvic Pain in Men. Journal of Urology;174:155–60. PMID: 15947608.
*Chung, K. J., Han, A. N. Y., & Kim, K. H. (2015). Recommendations to the primary care practitioners and the patients for managing pelvic pain, especially in painful bladder syndrome for early and better prognosis. Journal of Exercise Rehabilitation, 11(5), 251–254. https://doi.org/10.12965/jer.150226
*Collins MM, Meigs JB, Barry MJ, Walker CE, Giovannucci E, Kawachi I. (2002). Prevalence and correlates of prostatitis in the health professionals follow-up study cohort. J Urol; 167: 1363–1366.
*FitzGerald MP, Anderson RU, Potts J, et al. (2009). Randomized Multicenter Feasibility Trial of Myofascial Physical Therapy for the Treatment of Urological Chronic Pelvic Pain Syndromes. Journal of Urology;182:570–80. PMID: 19535099.
*Gallo L. Effectiveness of diet, sexual habits and lifestyle modifications on treatment of chronic pelvic pain syndrome. Prostate Cancer Prostatic Dis. 2014;17(3):238-45.
Accessed at: https://www.ncbi.nlm.nih.gov/pubmed/24819236
*Itza F, Zarza D, Serra L, Go ́mez-Sancha F, Salinas J, Allona-Almagro A. (2010). Myofascial pain syndrome in the pelvic floor: a common urological condition. Actas Urol Esp 2010; 34: 318–326.
*O'Leary, M. (2011). Treating prostatitis: Any cause for optimism?. Harvard Medical School Health Publications: Prostate Knowledge. Accessed at: https://www.harvardprostateknowledge.org/treating-prostatitis-any-cause-for-optimism
*Curtis, K., Weinrib, A., & Katz, J. (2012). Systematic Review of Yoga for Pregnant Women: Current Status and Future Directions. Evidence-Based Complementary and Alternative Medicine : eCAM, 2012, 715942. https://doi.org/10.1155/2012/715942
*Gupta, P., Gaines, N., Sirls, L. T., & Peters, K. M. (2015). A multidisciplinary approach to the evaluation and management of interstitial cystitis/bladder pain syndrome: an ideal model of care. Translational Andrology and Urology, 4(6), 611–619. https://doi.org/10.3978/j.issn.2223-4683.2015.10.10
*Huang, A. J., Jenny, H. E., Chesney, M. A., Schembri, M., & Subak, L. L. (2014). A Group-Based Yoga Therapy Intervention for Urinary Incontinence in Women: A Pilot Randomized Trial. Female Pelvic Medicine & Reconstructive Surgery, 20(3), 147–154. https://doi.org/10.1097/SPV.0000000000000072
*Koziol JA, Clark DC, Gittes RF, Tan EM. The natural history of interstitial cystitis: a survey of 374 patients. J Urol 1993; 149: 465–469.
*Pierce AN, Christianson JA. Stress and chronic pelvic pain. Prog Mol Biol Transl Sci. 2015

*Schmalzl, L., Powers, C., & Henje Blom, E. (2015). Neurophysiological and neurocognitive mechanisms underlying the effects of yoga-based practices: towards a comprehensive theoretical framework. Frontiers in Human Neuroscience, 9, 235. https://doi.org/10.3389/fnhum.2015.00235
*Shorter B, Lesser M, Moldwin RM, Kushner L. (2007). Effect of comestibles on symptoms of interstitial cystitis. J Urol; 178: 145–152.
**This information is for educational purposes only and is not intended to replace the advice of your doctor.