Treatments We Offer for Painful Sex, Vaginismus, Incontinence, and Other Pelvic Floor Issues
Since the advent of Covid-19 we have of course had to adopt new ways of working with our clients remotely.
Now that things are starting to return to pre-Covid ways in many respects, we want everyone to have the opportunity to pursue whatever treatment options they are most comfortable with, including in-office and remote options for various treatments and classes, including one-on-one and group sessions.
---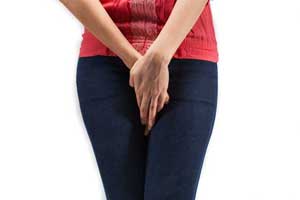 All of our female services are now posted exclusively at the Femina Physical Therapy website:
"Unlike other offices, your first visit at Femina Physical Therapy is a thorough 90 minute evaluation. Here's an outline of what to expect.
The goal of this initial evaluation is to understand all the different layers that could possibly be contributing to your condition. Once we understand the root causes of your issue, we will formulate a treatment plan to help you start feeling better, experiencing less pain, and getting back to the activities that you care about."
Check out all our Female-based services at FeminaPT.com
Details

Written by

Heather Jeffcoat, DPT

Hits: 3012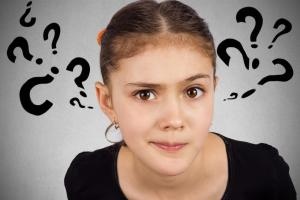 Pelvic floor issues including constipation and incontinence can affect kids as well as adults. At Fusion Wellness & Physical Therapy our therapists work with you and your child to make a safe and comfortable environment to treat these common issues to help your child function at their best and prevent pelvic floor issues in later childhood and adulthood.
Details

Written by

Nancy Wong, OTD, OTR/L

Hits: 2047
Read more: Pediatric Pelvic Floor Therapy: What To Expect on the First Visit
We offer a large range of orthopaedic services and treatments for acute, subacute and chronic injuries of bone, joints and muscles, including injuries sustained during sports or other activities.
Details

Written by

Heather Jeffcoat, DPT

Hits: 3966
Fusion Wellness is proud to offer a comprehensive cancer survivor rehabilitation program for men and women, including Lymphaedema therapy (complete manual decongestive therapy / manual lymphatic drainage), post radiation dilator use for pelvic area cancers, post-prostatectomy biofeedback for incontinence, garment recommendations, and more. On staff we have Laureen McVicker, PT, CLT, a Certified Lymphaedema Therapist with over three decades of experience and oversees our cancer rehabilitation program.
Details

Written by

Heather Jeffcoat, DPT

Hits: 3953
Attain is a home biofeedback and electrical stimulation device used to conservatively treat stress, urge and mixed urinary incontinence. Bladder leakage, even just a few drops is NOT normal. Bladder leakage can get WORSE if not treated. The Attain is appropriate for treatment of stress, urge and mixed urinary incontinence and bowel incontinence.
Details

Written by

Heather Jeffcoat, DPT

Hits: 3390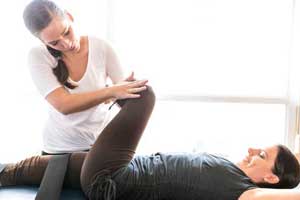 Fusion Wellness PT offers Fascial Stretch Therapy™, an assisted-stretching system that unlocks the flexibility potential in your body! FST™ is a unique system of therapy & training that dramatically improves your flexibility by lengthening your fascia.
Details

Written by

Heather Jeffcoat, DPT

Hits: 3854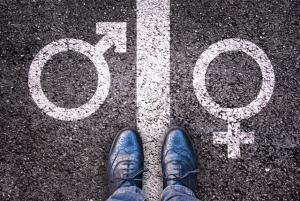 Transgender and Gender Nonconforming Physical Therapy Services
Transgender patients that are prepping for, or have undergone gender confirmation surgery (also termed gender affirmation surgery or gender reassignment surgery), will require the services of compassionate and skilled pelvic health and orthopaedic physical therapists. There are many ways a physical therapist can and should be involved in their integrative treatment plan:
Details

Written by

Heather Jeffcoat, DPT

Hits: 1978
Read more: Transgender Pelvic Health and Orthopaedic Services at Fusion Wellness PT