About Fusion Wellness and Physical Therapy
Our Mission:
Fusion Wellness and Physical Therapy is dedicated to restoring the physical, emotional and sexual wellbeing of our patients. Our best practices include individualized evidence based treatment interventions in a one on one caring and compassionate environment to achieve the highest outcomes for each individual. We are dedicated in improving accessibility of care and healthy lifestyles in the communities we serve through our education programs, social media, and grant funding.
---
Meet Our Team:
Details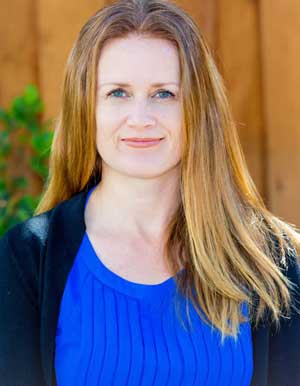 Heather Jeffcoat, DPT
Heather Jeffcoat (she/her/hers) is the author of Sex Without Pain: A Self-Treatment Guide To The Sex Life You Deserve and a recognized expert in the field of Pelvic Health Physical Therapy. She is also the President of the Academy of Pelvic Health Physical Therapy and on the Advisory Board of the International Pelvic Pain Society. She has also been a featured guest on the award-winning Sex With Emily podcast and Sirius XM show, Health, Cosmopolitan, Livestrong, Buzzfeed, Loveline with Mike and Dr. Drew, Mom.me, ABC Radio and may others.
She has also been a contributor to ICA Update, L.A. Parent Magazine and the International Childbirth Education Association Journal, where she hosted a long-running quarterly column entitled "Perinatal Wellness", and she has been a guest blogger multiple times for the Women's Health Foundation.
Heather's book on self treatment of female sexual pain is featured as a recommended resource in Dr. Amy Stein, PT and Dr. Iris Orbuch, MD's book Beating Endo. Her passion to providing quality care extends from girls with abdominal and pelvic pain, to pregnant moms, to postpartum athletes to olympians - and everywhere in between.
Hits: 21290
Details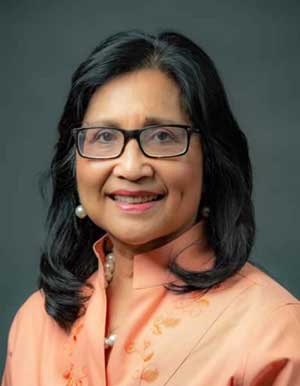 Laureen McVicker, PT, CLT
Laureen (she/her/hers) is an accomplished physical therapist with over 35 years of clinical and supervisory experience. Born and raised on Oahu, Hawaii, she received a degree in Physical Therapy from Northwestern University in Chicago and a Bachelors of Science in Health Education from California State University, Long Beach.
She has a strong clinical interest in orthopedics and neurological disorders, including men's and women's health and pelvic floor dysfunctions. She has worked closely for over 23 years with the Cancer Center and Colorectal Institute of Glendale Memorial Hospital and Health Center, and is a certified lymphedema therapist. Working there she specialized in pelvic floor disorders and she was a frequent guest speaker at breast and prostate cancer support groups as well as other community education seminars.
Hits: 11617
Details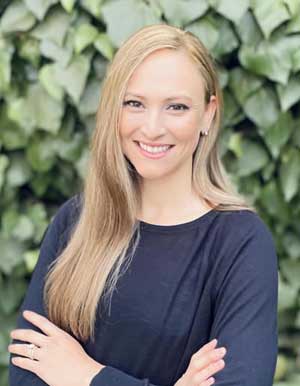 Kasia Gondek, PT, DPT, CSCS
Doctor of Physical Therapy and Certified Strength and Conditioning Specialist
Kasia (she/ her/ hers) earned her Doctorate of Physical Therapy (DPT) from Mount Saint Mary's University, and her Bachelor of Arts from University of California, Santa Cruz. She has established herself as a compassionate, effective, and respected clinician treating pelvic floor and women's health, orthopedic, neurological, and sports-related injuries and conditions.
Kasia utilizes a whole-body, whole-person treatment approach that is unique to each patient and is focused not only on improving pain and difficulty with activities, but also getting them back to doing what they love. She empowers her patients to become an integral part of their recovery and healing process through providing education, self-care, meaningful goal setting, and incorporating activities that they love into their treatment plan.
Hits: 3542
Details
Carly Cano, DPT
Carly graduated from the University of California, Santa Barbara with a degree in psychology and a passion for supporting others. After a personal family experience, she got a glimpse of how influential physical therapists can be in a patient's recovery and healing. She sought and achieved a Doctorate Degree in Physical Therapy from Chapman University in 2017.
Hits: 2503
Details
Julia Connolly, PT, DPT
Julia (she/her/hers) earned her Doctorate of Physical Therapy (DPT) from State University of New York – Downstate Health Sciences University, Brooklyn NY. She gained experience treating many different orthopedic, cardiac, neurological, and pelvic floor conditions while working with people from all walks of life. Julia found her passion for pelvic floor and orthopedic physical therapy very early on. This was due to her own personal experience with pelvic floor dysfunction, and a life-time love for volleyball and all things fitness.
Hits: 282
Details
Sarina Karwande PT, DPT, CAFS
Doctorate of Physical Therapy, Certification in Applied Function Science
Sarina (she/her/hers) earned her Doctorate of Physical Therapy (DPT) from Western University of Health Sciences, Pomona CA. After graduation, she worked in a variety of settings treating all ages and working her way to specializing in pelvic floor dysfunctions. Sarina's passion for pelvic floor physical therapy began when she was a teenager as a patient herself. After years of experiencing pelvic pain, she became an advocate among her friends, family and now her patients to find the care they need.
Hits: 824
Details
Rachel Frey, CMT
Specializing in MFR
Rachel Frey (she/her) is a Certified Massage Therapist specializing in the John F. Barnes Myofascial Release Approach. After a decade in the apparel industry, Rachel knew it was time to channel the energetic sensitivity in her hands to be a conduit for others' healing journey. Rachel believes in our bodies' innate intelligence to heal ourselves and is moved by gentle modalities such as MFR for their transformational power to connect deeply within and release trapped physical and emotional energy.
Hits: 536
Details
Mary P. Shriver, CMT
Pre- and Post Surgical, Somatic Stress, Trauma and Massage Therapist
Mary P. Shriver (she/her/hers) is an integral part of the Fusion/Femina team. Her work as a Trauma-Informed, Somatic Stress Therapist (Shake Off Stress) is an invaluable part of the healing journey for many of our patients.
Besides being a Certified Massage Therapist, Mary is a The Resilience Toolkit Certification Trainer, Certified Provider of Tension/Trauma Release Exercises (TRE®), Certified Compassion Fatigue Educator, and holds a B.S. in Psychology from Denison University. She is also trained in the Trauma Resilience Model and Community Resilience Model through the Trauma Resource Institute, Motivational Interviewing for Behavior Change (MINT), Level 1 Resistance Flexibility with Bob Cooley, Pelvic Floor Piston Science from Julie Wiebe, and is a member of the International Pelvic Floor Society.
Hits: 3603
Details
Christina Lindeman
Christina Lindeman (she/her/hers) became involved in dance and fitness at an early age, beginning her dance training at the age of three. As her training became more intense, she sought education in nutrition and general fitness to support her regimen, and was first introduced to Pilates at the age of fifteen. She became a Certified Pilates Instructor through the Long Beach Dance Conditioning Advances in Pilates Technique program in 2000. This program focused heavily on the application of proper biomechanics and appropriate modifications to classical Pilates repertoire.
Hits: 1343
Details
Mary Beth Kedzior, CMP
Specializing in MFR
Mary Beth has been a Certified Massage Practitioner for over 25 years. After decades of working in the field, she knew she needed more training to find lasting treatments for her clients with chronic pain. Her own struggles with migraines, hip, shoulder and neck pain from gymnastics and childhood injuries had her seeking out a wide variety of doctors and therapists for temporary relief at best. A PT friend introduced her to the John Barnes' Myofascial Release Approach. After getting treated herself, she started taking his seminars and shadowing trained therapists at his clinic in Sedona.
Hits: 1415
Details
Sabina (she/her/hers) is a Rehabilitation Assistant and Office Administrator at the Montrose office. Sabina graduated from the University of Miami in 2021 with a Bachelor of Science in Exercise Physiology and a minor in Spanish. She is planning on pursuing an advanced degree within healthcare in the near future. In her free time Sabina loves exploring the great outdoors, listening to music, and learning new languages.
Hits: 59
Details
Iris Xu
Iris (she/her/hers) works as a Rehabilitation Assistant and Office Administrator at the Montrose office. Iris earned her Bachelor's degree at UC Berkeley in 2020 and studied Political Science and Global Public Health. She got her first glimpse into pelvic health in 2018 when she was a patient of pelvic floor physical therapy. Her passion for biomechanics and rehabilitation only grew as she became more involved in research with the UC Berkeley/UC San Francisco Ergonomics Laboratory.
Hits: 2256
Details
Yesenia (she/her/hers) is an Office Administrator at the Sherman Oaks office. Yesenia graduated from San Jose State University with a Bachelors of Science in Recreational Therapy and held an internship at a mental health rehabilitation center. She is hoping to apply to graduate school programs in the near future to continue her education and work in healthcare. In her free time Yesenia enjoys taking fitness classes, reading and spending time with family and friends.
Hits: 1014
Details
Trinity works as a Rehabilitation Assistant at the Sherman Oaks office. She recently joined the team in November of 2021. Trinity currently studies Kinesiology with an emphasis in Exercise Science at California State University Northridge. After she graduates, she plans on applying to physical therapy school to pursue her passion of becoming an acute care physical therapist. She has been pursuing a career in physical therapy since volunteering and shadowing in different rehabilitation settings.
Hits: 803