Diagnoses of Male Pelvic Floor Issues
Diagnoses of Male Pelvic Floor Issues:
Pelvic Pain Conditions:
Chronic Pelvic Pain Syndrome
Nonbacterial Chronic Prostatitis
Pudendal neuralgia
Penis pain
Testicle pain (chronic orchialgia)
Rectal pain
Coccyx pain
Levator ani syndrome
Painful erection
Painful ejaculation
Bladder Conditions:
Urinary incontinence
Urinary incontinence (Post-prostatectomy)
Chronic Prostatitis (Nonbacterial)
Voiding dysfunction/Urinary retention
Urinary urgency/frequency
Bowel Conditions:
Fecal or gas incontinence
Constipation issues
Difficulties with defecation
Incomplete defecation
Bowel frequency/urgency
Rectal prolapse
Painful bowel movements
Post Surgical Conditions:
Scar tissue pain management:

colon resections
ileostomies
colostomies
vasectomies
prostatectomies

Strengthening of the abdominal wall
Post abdominal surgery hernia prevention
Parastomal hernia prevention
About Heather Jeffcoat, DPT | Los Angeles Pelvic Floor Doctor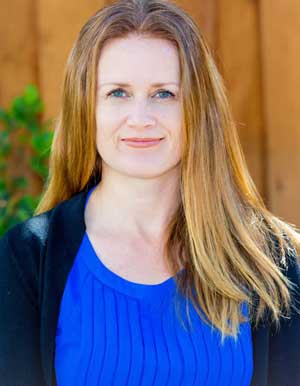 About Laureen McVicker, PT, CLT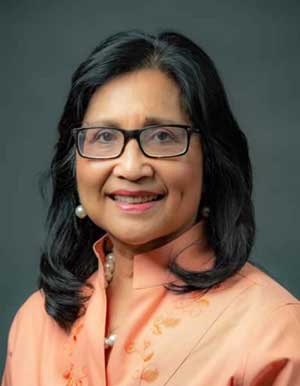 About Kasia Gondek, PT, DPT, CSCS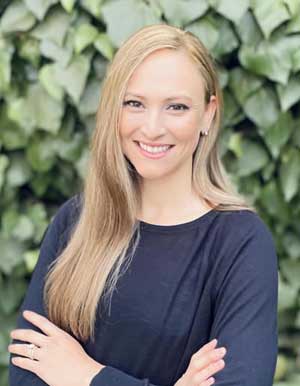 About Debbie Dy, PT, DPT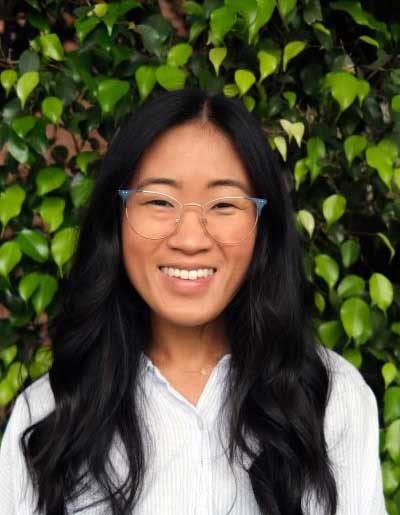 About Sarina Karwande PT, DPT, CAFS
About Stephany Tritt, PT, DPT
About Trinity
About Iris
About Christina Yen
About Judielle
About Hannah
About Mary P. Shriver, CMT
About Christina Lindeman
About Mary Beth Kedzior, CMP
Media Appearances by Heather Jeffcoat, DPT on Physical Therapy's Role in Pelvic Floor Health, Chronic Pain and General Conditioning
Heather Jeffcoat, DPT has been a featured writer in a number of print publications, and her increasing recognition as a leading expert in her field has resulted in appearances on "Loveline with Mike and Dr. Drew", Popsugar, Health, Cosmo, ABC and more. The demand for her expertise is on the rise as more and more folks seek to remedy the issues that Heather and her team regularly deal with.
For media inquiries, please use our secure contact form here.
Details

Debbie Dy, PT, DPT

363
It's no surprise that Nike carries a lot of clout when it comes to health and wellness topics, and when their own Dina Cheney went looking for a licensed Physical Therapist to gather some tips for creating a morning stretch routine, she reached out to me and I was glad to offer my insights. Here are some excerpts from the article interspersed with my own commentary, along with a link to the full article at the Nike website.

Debbie Dy, DPT
Looking for Tips for Creating a Morning Stretch Routine? Read On.
It's part of our nature as mammals to feel the urge to stretch when first waking up. Lions, bears, and squirrels all do it too! It gets the blood flowing and helps erase the cobwebs that seem to gather when we're in a deep slumber. So it only makes sense to follow what our bodies are telling us by making a good stretching regimen part of waking up each day.
And as the article says,
Flowing through some gentle movements at the start of your day will not only help to prepare your body for movement — of any kind — but it may also help improve flexibility over time."
Details

Heather Jeffcoat, DPT

838
CNN correpsondent Ashley Mateo did a deep dive on massage guns and hit me up for my take on them, in particular the Roll Recovery R1 model. Here are some excerpts from the article with my comments, and a link to the original article which goes more in depth into the other massage gun models they covered is included below.

Heather Jeffcoat, DPT
The Roll Recovery R1 Packs a Mighty Punch in a Small Package
Massage guns have been around for a few years now, and they just keep improving in design and capabilities. The Roll Recovery R1 massage gun is a great example because of its relatively small size that still packs enough power to be quite effective for most purposes. As Ashley states in the opening paragraph:
If pummelling your muscles with a percussive device doesn't sound relaxing, you haven't tried the Roll Recovery R1 massage gun yet. A smaller version of these popular handheld tools, which are now ubiquitous in gyms, boutique studios, physical therapy offices and, of course, social media, it puts the ability for an on-the-go massage right in your own hands.