About Heather Jeffcoat, DPT | Los Angeles Pelvic Floor Doctor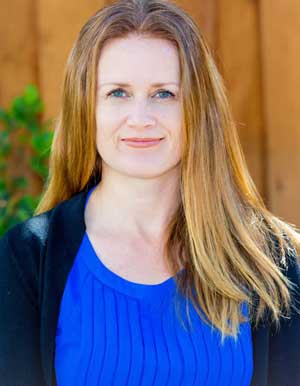 Read more ...
About Laureen McVicker, PT, CLT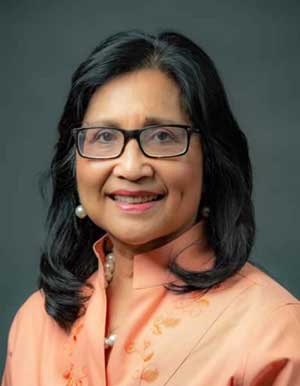 Read more ...
About Kasia Gondek, PT, DPT, CSCS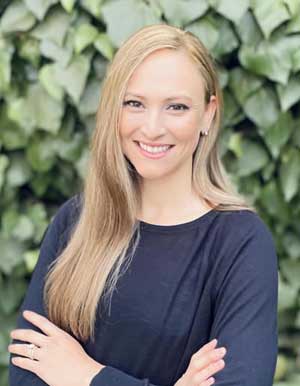 Read more ...
About Debbie Dy, PT, DPT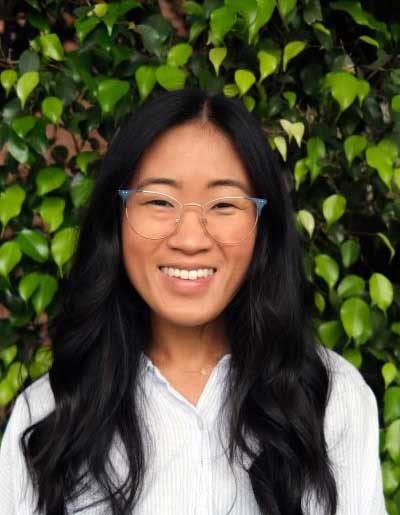 Read more ...
About Sarina Karwande PT, DPT, CAFS
Read more ...
About Stephany Tritt, PT, DPT
About Trinity
Read more ...
About Iris
Read more ...
About Christina Yen
Read more ...
About Ejiro Agege
Read more ...
About Judielle
Read more ...
About Hannah
Read more ...
About Mary P. Shriver, CMT
Read more ...
About Christina Lindeman
Read more ...
About Mary Beth Kedzior, CMP
Read more ...
Actual Testimonials From Our Valued Clients
We are honored to have worked with so many wonderful women, and to have helped them overcome their issues with caring, personalized care. We value our relationships with every one of them, and we are thankful for their kind words about what we do. Read what they have to say, and know that we can do the same for you should you require our services.
Heather is the best! I saw her today for terrible hip/groin pain. I was so impressed with the safety measures in place and felt completely safe . Thanks for the healing hands.
S.S., age 54
Details

Webmaster

211
I just wanted to thank you for everything you've done for me for the past 19 months. I literally could not have reached my goals without you and your practice. You gave me the courage to keep moving forth with my treatment no matter how afraid and anxious I was. You were always there to answer questions and made this whole process so much easier than I expected it to be.

It's because of you that my marriage is on the right track, that I can get pregnant and that this part of my life is finally over. I really feel that Fusion Wellness is a team of people you can call family and are there to root for you and cheer you on until you reach your goals. There is nothing better than knowing I accomplished this with you guys by my side and as calmly and patiently as I needed. Thank you from the bottom of my heart for always being there and helping me reach my goals.
S.H., age 24
Details

Webmaster

110
I can't speak highly enough of the theapists at Femina Physical Therapy and how much they have helped me grow, discover, and love my body. I had had painful sex for my entire life, and didn't know that there was anything that could be done about it. It was at the point where my husband and I were not having sex for MONTHs, because it was just too frustrating, and I hated feeling like I was the ONLY woman out there who had this problem, especially at my age. I finally brought it up to my doctor because I was turning 40 and my husband and I were barely having enough sex to conceive. And she brought up pelvic floor, PT. I didn't even know this was a "thing".

Details

Heather Jeffcoat, DPT

325
"I wanted to sincerely thank you for what you have done for (my son). He is doing so much better and has learned to strengthen those hard to reach muscles. He is also listening to his body more and going to the bathroom when he needs to go.

Thank you again! All is great with (my son)!!! I am forever grateful to Nancy and Heather for this opportunity"
Testimonial by R.S, mother of 8 year old.
Details

Heather Jeffcoat, DPT

291
"I started seeing Heather to treat my Interstitial Cystitis in November 2016. At this time, I was extremely miserable, in constant pain, and felt as though no one was listening or understood what was going on with my body. I have just finished my last appointment and I can honestly say that my life has completely changed for the better because of Heather and her team of PTs! I live almost completely pain free, and when I do have flare ups, I am able to treat them at home on my own. I am so grateful that this office was recommended to me a honestly cannot recommend them enough!
Details

Webmaster

408
"Fusion Health and Wellness has honestly changed my life. Before receiving treatment at Fusion, I was going to doctor to doctor to try and find the answer to my pelvic pain. It has taken me YEARS to find someone that can help fix this. It wasn't until my gynecologist recommended your clinic that I finally felt relief. My pelvic pain is almost gone, and granted I still have a lot more to work on with Laureen (my PT), my original problem is nearly cured. I am so grateful to her.
Details

Heather Jeffcoat, DPT

403
"It took a while to get insurance to approved treatment, but it was so worth the work! In just a month of meeting with my PT, Lacey, I have made incredible process! I'm finally feeling like I understand my body and with the guidance of my sessions I now have a system in place for how I can work on my health in my own time. I'm already half way through the dilators set and can finally use Tampons for the first time in my life. I feel so empowered, educated, and I am seeing measurable change and progress. It takes work, but it has been so worth it and none of it would have been possible without Lacey and the whole staff at Fusion! Thank you so so much!!!"
– Lauren B., 7/21/17 via Yelp!
Details

Heather Jeffcoat, DPT

444
"I had tried Pelvic Floor Physical Therapy before (with another PT) and I had a really bad (painful) experience. A friend of mine and fellow patient, told me about Heather, Laureen and Fusion Wellness and Physical Therapy and I decided to try again. I am so happy I did! Fusion Wellness & PT have, literally, changed my life. I was able to do again things I couldn't do for over 10 years!! Their bedside manners are impeccable, their knowledge and understanding make me feel comfortable to recommend this place to anyone in pain. Specially if you have Endometriosis. 100% recommended!!"
— Carolina J., 11/27/2017 via Yelp!
Details

Heather Jeffcoat, DPT

457
"I just can't say enough. Heather is a wonderful Therapist,Business Owner and Human being! 5 STARS. I feel so many times better since initially meeting with her and now have a strong belief in this treatment, not to mention a huge improvement in my condition. Laureen is an outstanding therapist that also deserves every compliment and gratitude. 5 STARS. So I guess this is a 10 STAR review :)"
—- Roy M., 11/27/2017 via Yelp!
Details

Heather Jeffcoat, DPT

437
"At age 66 I suffered a non-debilitating stroke. It did, however, force to discontinue the small dose of estrogen that I was taking. That change had an immediate and life-changing effect on me. Intercourse with my sweet husband of almost 50 years was so painful and so difficult that it became no longer tolerable. I tried a series of laser treatments that were not helpful and my husband and I decided to give up; That decision was psychologically devastating.
At the age of 69 it was suggested I try Fusion Wellness (DBA Femina PT) for physical therapy. I was skeptical and my husband was cautiously optimistic. I worked with Laureen McVicker PT, CLT for five sessions. I religiously did the daily exercises at home. She was caring and concerned and most importantly, positive that we could work together and solve the problem.
After those 5 sessions my body had relaxed to such a state that intercourse was no longer painful or difficult. It worked!! My husband sent Laureen flowers and we are both thrilled with the results."
—KC
Details

Heather Jeffcoat, DPT

4013
I started seeing Heather in October 2014. For more than two years, I had been suffering from painful urinary tract infection type symptoms after my bartholins gland surgery which included constant burning and urinary frequency sensation that led to more and more painful intercourse. I had made multiple visits to internists, OBGYNs, and urologists' offices, and I went through a range of treatment with UTI and bladder frequency medication that included antibiotics, vesicare, and estrogen cream, but nothing worked.
Details

Heather Jeffcoat, DPT

2141
"I had a severe tear during childbirth that was not stitched together correctly and therefore healed poorly. Even after having a surgery a year later to remove the scar tissue, I was still having pain, and no one could explain why -- there was no overt 'reason' to explain the pain. I had tried other 'specialists' and even saw another physical therapist who had me do hip / leg stretches -- what a joke! I was about to give up and just 'live with it' until thankfully I kept searching online and found Heather.
Details

Heather Jeffcoat, DPT

2563