About Heather Jeffcoat, DPT | Los Angeles Pelvic Floor Doctor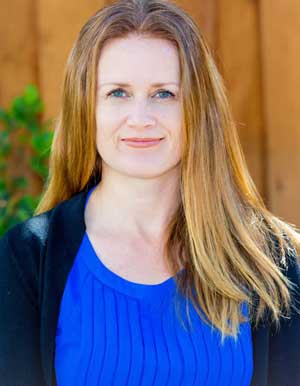 Read more ...
About Laureen McVicker, PT, CLT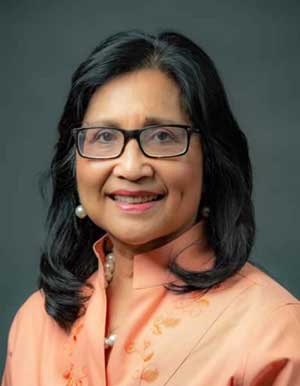 Read more ...
About Kasia Gondek, PT, DPT, CSCS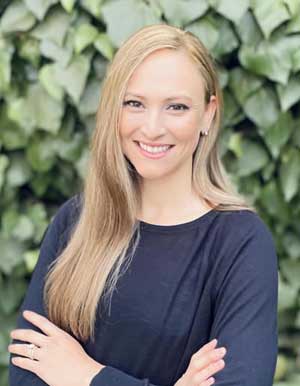 Read more ...
About Debbie Dy, PT, DPT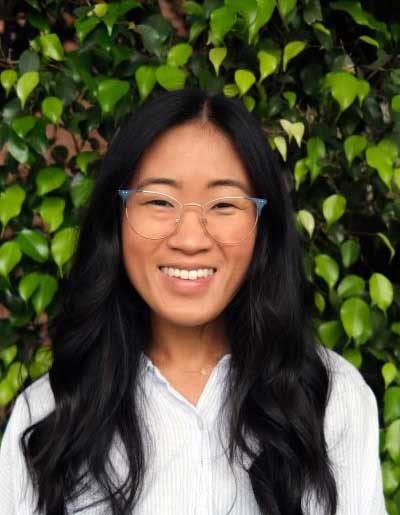 Read more ...
About Sarina Karwande PT, DPT, CAFS
Read more ...
About Stephany Tritt, PT, DPT
About Trinity
Read more ...
About Iris
Read more ...
About Christina Yen
Read more ...
About Ejiro Agege
Read more ...
About Judielle
Read more ...
About Hannah
Read more ...
About Mary P. Shriver, CMT
Read more ...
About Christina Lindeman
Read more ...
About Mary Beth Kedzior, CMP
Read more ...
Male Dysorgasmia: When Sex Hurts
Details

Kasia Gondek, PT, DPT, CSCS

3996
Male Dysorgasmia is on the Rise
In our practice, we see many males who come in describing recent or long-term pain with orgasm or after orgasm (called dysorgasmia). It is not uncommon for a patient to come in feeling discouraged or hopeless due to their pain or sexual dysfunction. Sometimes their medical providers may have prescribed pain medication or antibiotics, or others simply don't have a solution. But there is hope and we are here to help!
This blog covers some of the main medical or post-surgical conditions that can contribute to male dysorgasmia, followed by the benefits of pelvic floor rehabilitation or pelvic floor physical therapy to improve pain and sexual functioning.
Post-Surgical Inguinal Hernia Repair:
A recent study by the Journal of American College of Surgeons found that the overall incidence of new onset, post-operative inguinal hernia repair sexual dysfunction was 5.3% and painful orgasms or painful ejaculation at 9.0%
In general, a minimally invasive surgical approach was shown to be associated with less incidence of dysorgasmia or sexual functioning.1 Pelvic floor physical therapy/pelvic floor rehabilitation in this instance addresses some of the common issues that can arise after any abdominal surgery.
These common issues are:
muscle guarding/spasms
muscle weakness and decreased muscle coordination or timing
scar tissue adhesions and pain
decreased flexibility of muscles and decreased mobility of joints such as the hips, sacrum, the spine and even the rib cage
decreased mobility or compression of nerves near surgical sites
and difficulty with usual activities such as sports/recreation and sexual activity.
Your pelvic floor physical therapist has specific training to address each of these issues to help improve sexual functioning and pain levels (as well as help you return to your usual activities) post-operatively.
Post-Prostatectomy and Prostate Cancer Therapy:
Prostate cancer is currently the most common form of cancer in the United States among males (annually, around 110 in 100,000 males). The good news is that due to advances in early detection and treatment, the mortality rate is very low. Treatments for prostate cancer including radiation or surgical removal of part or the entire prostate can cause sexual dysfunction (erectile dysfunction, incontinence, dissatisfaction with sexual functioning) and/or pain or dysorgasmia.2
Postoperative instances of dysorgasmia
According to a recent literature review, after radical prostatectomy, between 3 and 18% of men can experience pain with orgasm. Similarly, after radiation therapy between 3 and 11% of men can experience pain with orgasm.3 Pelvic floor physical therapy after prostatectomy has been shown to have a significant positive effect on erectile dysfunction including dysorgasmia. To learn more, read our blog post on this topic here.
Pelvic Floor Dysfunction:
Pelvic floor dysfunction is a category of symptoms that can affect both male and female sexual functioning. Male pelvic floor dysfunction has been associated with erectile dysfunction as well as dysfunction of ejaculation and orgasm. As mentioned earlier here, this can be assopciated with pain and decreased sexual satisfaction. During a recent review conducted by Cohen, et al. in the journal Sexual Medicine Reviews, "evidence suggests a close relationship between the pelvic floor and male sexual dysfunction and a potential therapeutic benefit from pelvic floor therapy for men who suffer from these conditions."4
Pelvic floor physical therapy treatment
In males with erectile dysfunction, research shows that pelvic floor muscle training can improve rigidity and hardness of a male erection during thrusting, and that strong bulbospongiosus (or sometimes referred to as bulbocavernosus) muscles may enhance and intensify orgasm, as well as improve control over ejaculation and increase latency of ejaculation (time between arousal and ejaculation).4 Individualized pelvic floor physical therapy treatment can be very effective at improving pelvic floor strength and endurance. It takes about 6-8 weeks for muscle hypertrophy (muscle bulk) when engaging in a progressive strengthening program.
Also of importance, it has been shown that erectile dysfunction can result from pelvic floor dysfunction due to chronically overactive pelvic floor muscles causing compression and therefore decreased blood flow (circulation) to the pudendal artery which supplies blood flow to the genitalia.4
Pelvic floor physical therapy has been shown to effectively improve pelvic floor muscle overactivity through the following techniques:
guided muscle relaxation
modalities such as biofeedback
infrared light therapy
ultrasound
manual therapy such as trigger point and myofascial release techniques
therapeutic movement and exercise to improve flexibility and restore optimal range of motion of the joints and muscles of the pelvis and surrounding the pelvis
as well as self-care techniques
Chronic Prostatitis/Chronic Pelvic Pain Syndrome:
While technically a subcategory of pelvic floor dysfunction, about 10% of males struggle with chronic pelvic pain syndrome (CPPS) (formerly called Chronic Prostatitis or CP). Males with this condition can report painful orgasms or post-ejaculatory pain, as well as pain and straining with urination, and difficulty with certain activities due to this pain. Pelvic floor physical therapy has been shown to improve pain and function and overall quality of life in people with CP/CPPS.4 One study found that pelvic floor physical therapy improved patients' pain scores by as much as 50%.5
Pudendal Nueralgia:
Pudendal neuralgia is a condition involving irritation, compression, or sensitization of the pudendal nerve. Common symptoms can include pain, numbness, or tingling in the pelvic region, as well as sexual dysfunction. To learn more about pudendal neuralgia and how pelvic floor physical therapy can help, read our blog post here!
In summary, painful orgasms or ejaculation (male dysorgasmia) is not normal and isn't something you just have to live with!
Rest-assured that if you or someone you know is experiencing dysorgasmia, there is hope. It can be treated with proper diagnosis, collaboration between your medical provider and pelvic floor physical therapist, and an individualized pelvic floor rehabilitation/pelvic floor physical therapy treatment plan to address your pain and improve your sexual functioning.
References:
Ssentongo AE, Kwon EG, Zhou S, Ssentongo P, Soybel DI. Pain and Dysfunction with Sexual Activity after Inguinal Hernia Repair: Systematic Review and Meta-Analysis. J Am Coll Surg. 2020;230(2):237-250.e7. doi:10.1016/j.jamcollsurg.2019.10.010
Green TP, Saavedra-Belaunde J, Wang R. Ejaculatory and Orgasmic Dysfunction Following Prostate Cancer Therapy: Clinical Management. Med Sci (Basel). 2019;7(12):109. Published 2019 Dec 10. doi:10.3390/medsci7120109
Hernández, J.; Martin, C.; Wang, R. Orgasmic Dysfunction Following Radical Prostatectomy: Review of Current Literature. Sex. Med. Rev. 2018, 6, 124–134
Cohen D, Gonzalez J, Goldstein I. The Role of Pelvic Floor Muscles in Male Sexual Dysfunction and Pelvic Pain. Sex Med Rev. 2016;4(1):53-62. doi:10.1016/j.sxmr.2015.10.001
Clemens JQ, Nadler RB, Schaeffer AJ, Belani J, Albaugh J, Bushman W. Biofeedback, pelvic floor re-education, and bladder training for male chronic pelvic pain syndrome. Urology. 2000;56(6):951-955. doi:10.1016/s0090-4295(00)00796-2
**This information is for educational purposes only and is not intended to replace the advice of your doctor.