About Heather Jeffcoat, DPT | Los Angeles Pelvic Floor Doctor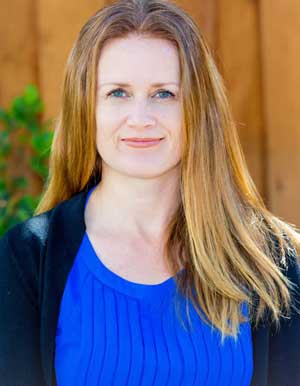 Read more ...
About Laureen McVicker, PT, CLT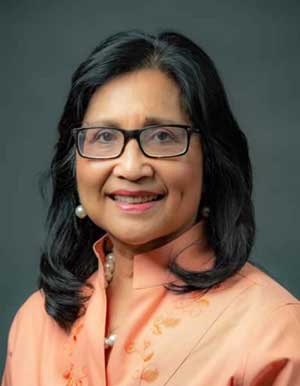 Read more ...
About Kasia Gondek, PT, DPT, CSCS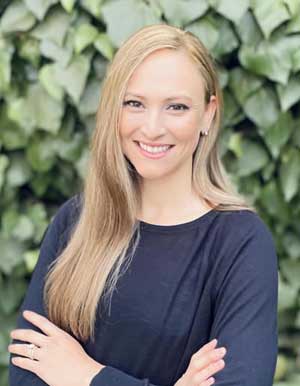 Read more ...
About Debbie Dy, PT, DPT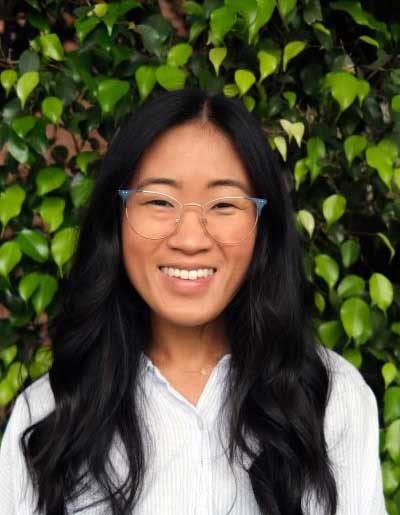 Read more ...
About Sarina Karwande PT, DPT, CAFS
Read more ...
About Stephany Tritt, PT, DPT
About Trinity
Read more ...
About Iris
Read more ...
About Christina Yen
Read more ...
About Ejiro Agege
Read more ...
About Judielle
Read more ...
About Hannah
Read more ...
About Mary P. Shriver, CMT
Read more ...
About Christina Lindeman
Read more ...
About Mary Beth Kedzior, CMP
Read more ...
Endometriosis in Trans Men
Details

Heather Jeffcoat, DPT

939
Individuals affected by endometriosis often spend years dealing with life-disrupting symptoms and challenges finding a diagnosis for their pain. Commonly, those with endometriosis are often dismissed by healthcare providers and their symptoms of pain and dysmenorrhea normalized. This can be especially painful for trans men dealing with what is often viewed as a "woman's disease." When an illness is gendered, it creates an additional barrier for trans folks to get the care they need. Endometriosis is often considered a women's health issue, however initial research data suggests that endometriosis incidence rates in trans men may be higher than cis-women.
What is Endometriosis?
The tissue that lines the uterus is called endometrium. With endometriosis, tissue cells that are similar to (but not the same as) the endometrium grow outside of your uterus. When this occurs, surrounding tissue can become irritated, eventually developing scar tissue and adhesions. This can cause pelvic tissues and internal organs to stick together and cause pain and dysfunction. The severity of symptoms does not necessarily correlate with the extent of endometriosis. Endometriosis affects 1 in 10 people assigned female at birth, however is likely higher due to significant underreporting and misdiagnosis.1 On average, it takes 7-10 years of symptoms prior to receive a diagnosis. This is likely longer for trans men with endometriosis due to additional barriers to care.
Common symptoms of endometriosis include:
Painful periods (dysmenorrhea)
Pain with penetrative intercourse (dyspareunia)
GI issues - pain with bowel movements, diarrhea, constipation, abdominal bloating, nausea)
Painful bladder or urinary urgency and frequency
Vulvar pain (vulvodynia or vestibulodynia)
Low back or sciatic pain and other orthopedic issues, including jaw pain (TMJ Dysfunction)
Pain that radiates down the legs
Missing school or work due to pain
Infertility or other fertility challenges
Fatigue
Brain fog
Gender Dysphoria
Transgender men are folks that are assigned female at birth but identify as male or choose to take on a masculine gender expression. Transgender men often experience gender dysphoria due to the mismatch of their biological gender and their gender identity. Most transmasculine individuals are aware of menstrual suppression and have a desire to stop their menstrual cycle more than their cisgender peers, as menstrual symptoms can amplify feelings of gender dysphoria, even more so if menstruation is accompanied by the severe pain associated with endometriosis. Using contraceptives such as the pill are commonly prescribed to treat menstrual symptoms, however this can also be distressing to transmasculine individuals because of the potential side effects of breast swelling and tenderness, further increasing gender dysphoria.2


Gender Equality in Healthcare
It is widely recognized that trans people experience additional barriers to accessing health care.3 Due to the desire to be perceived as more masculine, trans men may underreport their endometriosis-related symptoms. Therefore, appropriate screening for endometriosis in this population and providing inclusive care is especially important. In a 2020 study, it was found that evaluation for endometriosis was underutilized in transmasculine persons with dysmenorrhea. Various factors were identified in this study including a general lack of knowledge of menstrual disorders that might affect transmasculine persons, which could contribute continued health disparities.2 This is not to discredit the experience of cis women with endometriosis who do still struggle with gaining access to proper medical treatment and support, but it is also of great importance to shed light on the barriers to navigate a gendered disease for non-binary or transgender people.
Endometriosis Treatments
Some trans men choose to transition to their self-identified gender, and a proportion of these patients are prescribed long-term regimens of testosterone therapy. Testosterone therapy is also often provided as a way to cause cessation to ovulation and menses for trans men which can be crucial for gender affirmation. Hysterectomy is a common surgery that is often offered as treatment for dysmenorrhea with transmasculine men with suspected or confirmed endometriosis, and is sometimes often seeked for purposes of gender affirmation in this population.1 (NOTE: We acknowledge hysterectomy is NOT a cure for endometriosis, as by definition, it is a disease located OUTSIDE of the uterus). Neither of these treatments are guaranteed to eliminate endometriosis pain or stop its progression. Excision of endometrial tissue via laparoscopy is considered to be the gold standard for diagnosis and treatment of endometrial lesions as it has significantly less rate of recurrence than endometrial ablation surgeries.
Treating endometriosis requires a multidisciplinary approach. As chronic pain is a common part of life experienced by those with endometriosis, pelvic floor physical therapy should be recommended. Although there is no cure for endometriosis, physical therapy can help to regain function and improve participation in daily activities, reduce pain and help with additional symptoms of endometriosis. Pelvic floor physical therapists can help address common gastrointestinal symptoms that often accompany endometriosis such as bloating and abdominal pain by working on visceral (abdominal fascial and organ) mobility and with common urinary symptoms such as urinary urgency, bladder pain, frequency or incomplete emptying. Pelvic floor physical therapy can also address sexual dysfunction and pain, through in-office sessions and a home program designed to address your specific goals.
Don't know where to start? Start with a pelvic floor physical therapist to get a full examination (orthopedic and pelvic floor) and help with guidance throughout your journey to the appropriate practitioners and treatment.
Trans Endometriosis Support Groups:
Endo Knows No Gend-O: https://www.facebook.com/groups/117791448846494
endoQueer: https://www.facebook.com/groups/1655289847828418
Endo Siblings: https://www.facebook.com/groups/175916623758244/
References:
Ferrando CA. Endometriosis in transmasculine individuals. Reprod Fertil. 2022 Apr 20;3(2):C7-C10. doi: 10.1530/RAF-21-0096. PMID: 35706580; PMCID: PMC9175596.
Shim JY, Laufer MR, Grimstad FW. Dysmenorrhea and Endometriosis in Transgender Adolescents. J Pediatr Adolesc Gynecol. 2020 Oct;33(5):524-528. doi: 10.1016/j.jpag.2020.06.001. Epub 2020 Jun 11. PMID: 32535219.
Hafeez H, Zeshan M, Tahir MA, Jahan N, Naveed S. Health Care Disparities Among Lesbian, Gay, Bisexual, and Transgender Youth: A Literature Review. Cureus. 2017 Apr 20;9(4):e1184. doi: 10.7759/cureus.1184. PMID: 28638747; PMCID: PMC5478215.
**This information is for educational purposes only and is not intended to replace the advice of your doctor.