About Heather Jeffcoat, DPT | Los Angeles Pelvic Floor Doctor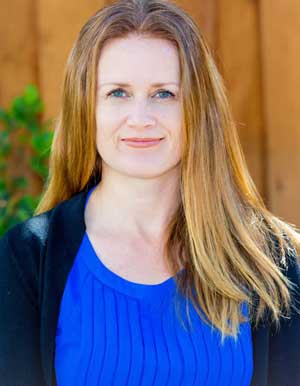 Read more ...
About Laureen McVicker, PT, CLT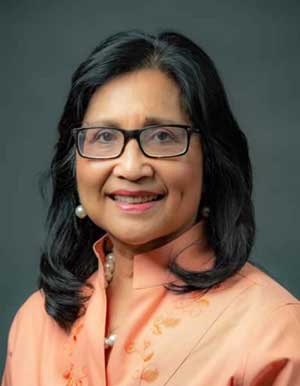 Read more ...
About Kasia Gondek, PT, DPT, CSCS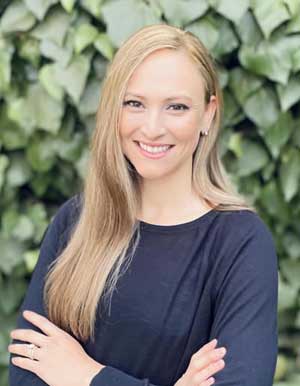 Read more ...
About Debbie Dy, PT, DPT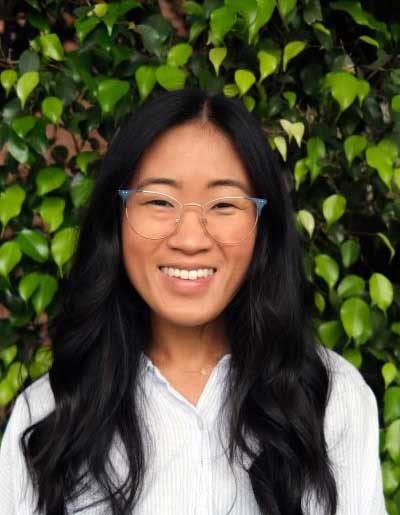 Read more ...
About Sarina Karwande PT, DPT, CAFS
Read more ...
About Stephany Tritt, PT, DPT
About Trinity
Read more ...
About Iris
Read more ...
About Christina Yen
Read more ...
About Ejiro Agege
Read more ...
About Judielle
Read more ...
About Hannah
Read more ...
About Mary P. Shriver, CMT
Read more ...
About Christina Lindeman
Read more ...
About Mary Beth Kedzior, CMP
Read more ...
Heart Health = Hard Health: How Exercise Helps Sexual Dysfunction
Details

Staff Writer

577
There is growing research for the role of pelvic floor physical therapy in treating male sexual dysfunction. Dysfunction can occur in any phase of the sexual response cycle, including: erectile dysfunction, premature ejaculation, and orgasmic disorders. Many people live with sexual dysfunction and in this article we will exhibit how exercise helps sexual dysfunction.
A 2020 study found that, almost 1 in every 3 men (up to 31%) have sexual dysfunction.1 Another research article shows that erectile dysfunction (ED) is on the rise over recent years.2 Despite the large numbers, many people put off seeking assistance for these serious quality of life problems due to the sensitive nature and potential humiliation of asking a healthcare practitioner what can be done. Even though there are many prescription drugs that can alleviate symptoms temporarily, there is little focus on the causes of make sexual dysfunction and even less on lifestyle changes that might also alleviate symptoms. Erectile dysfunction is an arterial level problem, so it is no surprise that the most prevalent comorbidity of erectile dysfunction is cardiovascular disease. Are you thinking what I'm thinking?
Exercise Helps Sexual Dysfunction
Image Courtesy of Matheus Frade, via Unsplash
A better understanding of anatomy will shed light on why this may be happening. The structure of the penis is composed of 3 cylindrical structures: the 2 dorsal corpus cavernosa paired dorsally above the urethra and the corpus spongiosum beneath. Upon sexual stimulation, parasympathetic nervous system input causes smooth muscle surrounding the cavernous and helicine arteries to relax and the dilation of blood vessels - leading to increased blood flow. The increasing blood pressure presses on anatomical structures that occlude venous outflow, achieving tumescence. In summary, veno-occlusion involves increased blood inflow, decreased blood outflow to raise intracavernous pressure and achieve erection.3 The fluid dynamics are a finely tuned process, and one can imagine how atherosclerosis in the arteries or the nerves that control that dilation/constriction of vessels can disrupt this function.
Where does the pelvic floor come in?
Veno occlusion is achieved by not only the above mentioned process, but by means of pelvic floor function. Sympathetic activity from the brain, when sexually stimulated, causes the pelvic floor muscle ischiocavernosus to contract and constrict the vessels of the penis at the base. In a similar fashion, the bulbocavernosus muscles that surround the corpus cavernosum and spongiosum contract to force additional blood into the penis during erection.(3) In the rigid-erection phase, the ischiocavernosus and bulbocavernosus muscles forcefully compress the spongiosum and penile veins, which results in further engorgement and increased pressure in the glands and spongiosum. The bulbocavernosus also compresses the urethra to help forcefully expel semen.4 So control, and strength of pelvic floor muscles are major players here as well. If there is a decrease in coordination or strength of contraction of these pelvic floor muscles, one can imagine how this may complicate sexual function. And still, we see that the cardiovascular system is a major player within all of these processes.
Were you thinking about aerobic exercise intervention before, too? Ok, maybe we are biased as physical therapists, but we are evidence-based in our assertion that exercise helps sexual dysfunction.
So what does research say about interventions to treat erectile dysfunction?
Move! Exercise helps sexual dysfunction.
In 2018, researchers conducted a systematic review of literature to analyze the level of physical activity required to reduce erectile problems in men with erectile dysfunction. After looking through research from 2006-2016, they found the minimally effective dose.
Recommendations of physical activity to decrease erectile dysfunction should include supervised training consisting of 40 minutes of aerobic exercise ranging from moderate to vigorous intensity 4 times per week.
Weekly exercise of 160 minutes (40 minutes 4x a week) for 6 months contributes to decreasing erectile problems in men with erectile dysfunction caused by physical inactivity, obesity, hypertension, metabolic syndrome, and/or CV disease.5
Image Courtesy of Aan Nizal, via Unsplash
Diseases that influence the cardiovascular system, and the nerves that control vasodilation/vasoconstriction on a large and small scale, affect sexual function as well. The prevalence of erectile dysfunction in people with high blood pressure is 41.6%, 42.4% for hyperlipidemia (high cholesterol), 20.2% for diabetes mellitus, 11.1% for depression. Erectile dysfunction treatment may be more readily sought after compared to something that isn't as immediately disruptive to the natural functions of daily life, such as insidious high blood pressure that may go under the radar. Therefore, it is suggested that erectile dysfunction serves as a potential observable marker for these diseases for when patients come in seeking medical attention. Addressing the potential underlying co-morbidities is paramount - for they are more noxious and threatening to live with. In doing so, it will also help optimize rehabilitation and recovery of sexual function.
The above conditions also benefit from exercise as a conservative treatment. Different conditions require different amounts, levels, and types of exercise. This is why it can be important to consult a DPT who is trained to keep you safe while keeping you active.
Erectile dysfunction is multifactorial and may require an interdisciplinary approach to treatment. See a pelvic floor Physical Therapist for an evaluation to determine a safe, comprehensive, and effective dosage of exercise for you.
The bottom line is that physical activity offers health benefits for the entire body, regardless if erectile dysfunction is a side effect of an underlying systemic disease, or if it is an issue on its own. Physical activity is a cost-effective, research-based solution that offers positive effects on the physical and mental well-being of the individual. It's proven that exercise helps sexual dysfunction.
Related: How Pelvic Floor Therapy Can Help Erectile Dysfunction and Urinary Intontinence After Radical Prostatectomy
References:
Laumann EO, Paik A, Rosen RC. Sexual Dysfunction in the United States: Prevalence and Predictors. JAMA. 1999;281(6):537–544. doi:10.1001/jama.281.6.537
Hui, J., He, S., Liu, R. et al. Trends in erectile dysfunction research from 2008 to 2018: a bibliometric analysis. Int J Impot Res 32, 409–419 (2020). https://doi.org/10.1038/s41443-019-0161-8
Cripps, S. M., Mattiske, D. M., & Pask, A. J. (2021). Erectile dysfunction in men on the rise: Is there a link with endocrine disrupting chemicals? Sexual Development, 15(1-3), 187–212. https://doi.org/10.1159/000516600
Dean RC, Lue TF. Physiology of penile erection and pathophysiology of erectile dysfunction. Urol Clin North Am. 2005 Nov;32(4):379-95, v. doi: 10.1016/j.ucl.2005.08.007. PMID: 16291031; PMCID: PMC1351051.
Gerbild H, Larsen CM, Graugaard C, Areskoug Josefsson K. Physical Activity to Improve Erectile Function: A Systematic Review of Intervention Studies. Sex Med. 2018 Jun;6(2):75-89. doi: 10.1016/j.esxm.2018.02.001. Epub 2018 Apr 13. PMID: 29661646; PMCID: PMC5960035.
**This information is for educational purposes only and is not intended to replace the advice of your doctor.