About Heather Jeffcoat, DPT | Los Angeles Pelvic Floor Doctor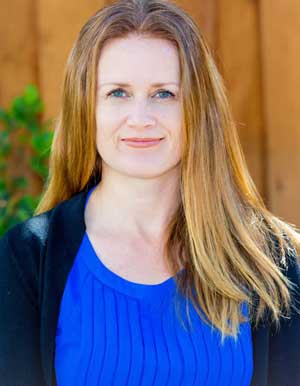 Read more ...
About Laureen McVicker, PT, CLT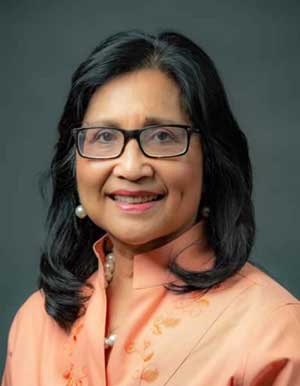 Read more ...
About Kasia Gondek, PT, DPT, CSCS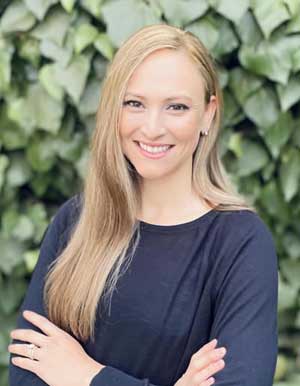 Read more ...
About Debbie Dy, PT, DPT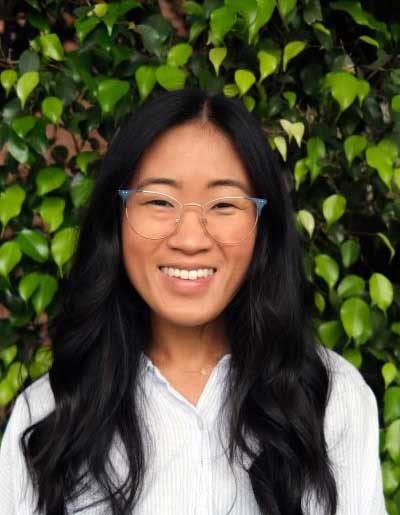 Read more ...
About Sarina Karwande PT, DPT, CAFS
Read more ...
About Stephany Tritt, PT, DPT
About Trinity
Read more ...
About Iris
Read more ...
About Christina Yen
Read more ...
About Ejiro Agege
Read more ...
About Judielle
Read more ...
About Hannah
Read more ...
About Mary P. Shriver, CMT
Read more ...
About Christina Lindeman
Read more ...
About Mary Beth Kedzior, CMP
Read more ...
Gender-Affirming Surgeries: Post-Op Outcomes & Potential Complications
Details

Kasia Gondek, PT, DPT, CSCS

612
Over 1 million people in the United States self-identify as transgender, and according to the 2019 Plastic Surgery Statistics by the American Society of Plastic Surgeons, around 11,000 gender confirmation surgeries were performed annually in the U.S. Gender-affirming (also referred to as sex-affirming or gender-confirming) surgery encompasses various elective plastic surgery procedures that result in physical characteristics typically associated with being male or female. While not the case for all people who identify as transgender, some people experience distress that their sex assigned at birth does not match their gender identity (termed gender dysphoria). These procedures are just one means to help someone feel congruence between their gender identity and physical traits associated with a particular sex. It is important to note that just because a person identifies as trans-gender or non-binary does not mean that they feel gender dysphoria, nor does it imply that they need or want medical procedures or surgeries to look more feminine or masculine.
Types of Gender-Affirming Surgeries:
Gender-affirming surgeries can involve the face, chest, or genitalia, and are listed in the table here:
| | | |
| --- | --- | --- |
| | Masculinizing Surgery | Feminizing Surgery |
| Face | Lipofilling | Facial feminization |
| | Liposuction | Thyroid chondroplasty |
| | Facial masculization (rare) | Hair reconstruction |
| | voice modification surgery (rare) | Voice modification surgery |
| Body | Subcutaneous mastectomy | Augmentation mammoplasty |
| | Male chest contouring | Lipofilling |
| | | Gluteal augmentation |
| | | Waist lipoplasty |
| Genital | Pectoral implants | Orchietomy |
| | hysterectomy | Penectomy |
| | Salpingo-Oophorectomy | Vaginoplasty plus clitoro-labioplasty |
| | Vaginectomy | Vulvo plus clitoro-labioplasty |
| | Metoidioplasty (with or without urethral lengthening) | |
| | Phalloplasty (with or without urethral lengthening) | |
| | Scrotoplasty | |
| | Testicular prosthesis placement | |
| | Penile Prosthesis placement | |
Source: Hadj-Moussa M, Agarwal S, Ohl DA, et al. Masculinizing genital gender confirmation surgery. Sex Med Rev. 2019; 7:141–155
Vaginoplasty and phalloplasty are just two types of gender-affirming surgeries that trans-men and trans-women may undergo as elective surgical procedure(s).
Other types of gender-affirming surgeries include: "top surgery" to remove breast tissue (subcutaneous mastectomy, male chest contouring, and/or pectoral implants) or to enhance the size and shape of breast tissue (augmentation mammoplasty); or facial surgeries such as thyroid chondroplasty or facial masculinization.
This blog discusses two of the more involved "bottom surgeries" called phalloplasty and vaginoplasty and the outcomes of each gender-affirming procedure.
Phalloplasty: aims to create an aesthetically acceptable neophallus with a neourethra that allows for voiding while standing, enough bulk to tolerate a prosthetic stiffener (if desired), adequate tactile and erogenous sensation and minimal scarring and functional loss of the area from the skin graft donor site. The most common form of phalloplasty uses a graft from the radial forearm. Other forms use tissue from the anterolateral thigh (front-side portion of the thigh), the latissimus dorsi, suprapubic pedicled flap, and osteocutaneous free flap.
Vaginoplasty: aims to create a functional vulva that has sufficient depth and width for penetration, a hooded clitoris with sensation, labia majora and labia minora with sensation and acceptable aesthetic appearance. The most common surgical techniques are the penile skin inversion with or without scrotum skin graft, and intestinal-based techniques. Intestinal-based techniques are usually used only if the penile skin inversion technique would be unsuitable.
Phalloplasty Outcomes and Complications:
Radial flap phalloplasty is associated with an approximately 40% overall complication rate which is the lowest of any type of phalloplasty.1,2
Fistula (a fistula is an abnormal connection between two body parts, such as an organ or blood vessel and another structure. Surgery, infection or inflammation can also cause a fistula to form): 18-78% of people who have urethral lengthening develop a fistula near the site of urethral lengthening. Up to 35% of fistulas will resolve on their own with conservative management.1,2
Stricture (scarring that narrows the tube that carries urine out of your body (urethra). A stricture restricts the flow of urine from the bladder and can cause a variety of medical problems in the urinary tract, including inflammation or infection, incomplete emptying/ straining to void): more than 50% of people who undergo urethral lengthening develop a stricture .1,2
Tissue necrosis (death of body tissue which occurs when too little blood flows to the tissue. Can be caused by injury, infection, or chemicals): 2-14% of cases involving the radial flap.1,2
Overall satisfaction: more than 90%1,2
Tactile sensation: 71-98 % satisfaction1
Erogenous sensation: 9-100% satisfaction1
Ability to have penetrative sex: 80% (with penile prosthesis)1
Ability to stand while voiding: up to 97.5%1
Vaginoplasty Outcomes and Complications:
Fistula: 1%3,5
Vaginal strictures/stenosis (a narrowing, closing, or loss of flexibility of the vagina and vaginal opening which can occur from scar tissue, inflammation, or insufficient post-surgical dilator use): 11%3,5
Prolapse: 3% (when 1 or more of the organs in the pelvis slip down from their normal position and bulge into the vagina)3,5
Overall satisfaction: 93%, Regret: 2%3,5
Satisfaction with functional outcomes (87%)4
Aesthetic outcomes (90%)4
Sexual outcomes such as the ability to orgasm (70%)4
Pelvic floor physical therapy before and after gender-affirming surgery can significantly reduce the risk of postoperative complications, address pain related to scar tissue, inflammation, postural compensations, and improve strength and coordination. This in turn can improve postoperative outcomes and satisfaction.
References:
Hadj-Moussa M, Agarwal S, Ohl DA, et al. Masculinizing genital gender confirmation surgery. Sex Med Rev. 2019; 7:141–155
de Rooij FPW, van de Grift TC, Veerman H, et al. Patient-Reported Outcomes After Genital Gender-Affirming Surgery With Versus Without Urethral Lengthening in Transgender Men. J Sex Med. 2021;18(5):974-981. doi:10.1016/j.jsxm.2021.03.002
Hadj-Moussa M, Ohl DA, Kuzon WM Jr. Feminizing Genital Gender-Confirmation Surgery. Sex Med Rev. 2018;6(3):457-468.e2. doi:10.1016/j.sxmr.2017.11.005 https://www.sciencedirect.com/science/article/pii/S2050052117301440?via%3Dihub
Dy GW, Nolan IT, Hotaling J, Myers JB. Patient reported outcome measures and quality of life assessment in genital gender confirming surgery. Transl Androl Urol. 2019;8(3):228-240. doi:10.21037/tau.2019.05.04 https://www.ncbi.nlm.nih.gov/pmc/articles/PMC6626309/
Bustos SS, Bustos VP, Mascaro A, et al. Complications and Patient-reported Outcomes in Transfemale Vaginoplasty: An Updated Systematic Review and Meta-analysis. Plast Reconstr Surg Glob Open. 2021;9(3):e3510. Published 2021 Mar 19. doi:10.1097/GOX.0000000000003510 https://www.ncbi.nlm.nih.gov/pmc/articles/PMC7984836/)
**This information is for educational purposes only and is not intended to replace the advice of your doctor.