About Heather Jeffcoat, DPT | Los Angeles Pelvic Floor Doctor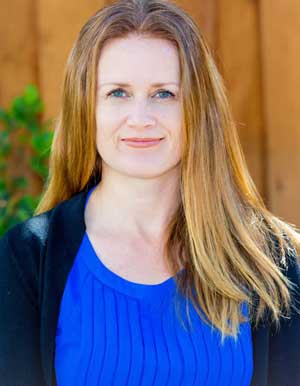 Read more ...
About Laureen McVicker, PT, CLT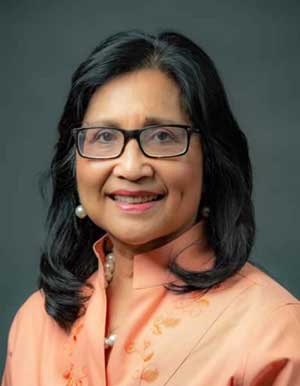 Read more ...
About Kasia Gondek, PT, DPT, CSCS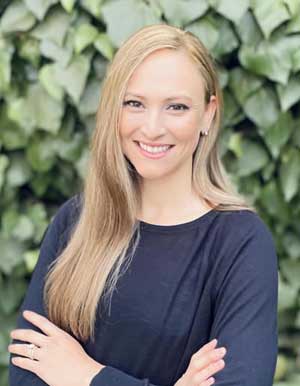 Read more ...
About Debbie Dy, PT, DPT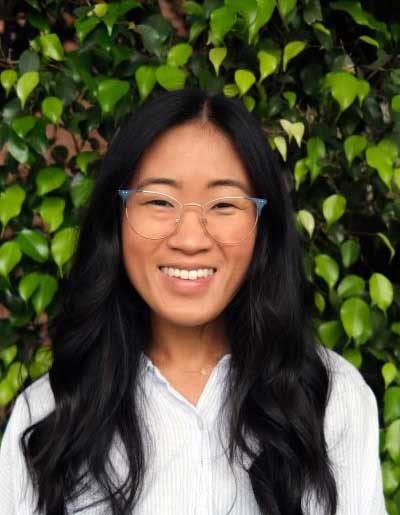 Read more ...
About Sarina Karwande PT, DPT, CAFS
Read more ...
About Stephany Tritt, PT, DPT
About Trinity
Read more ...
About Iris
Read more ...
About Christina Yen
Read more ...
About Ejiro Agege
Read more ...
About Judielle
Read more ...
About Hannah
Read more ...
About Mary P. Shriver, CMT
Read more ...
About Christina Lindeman
Read more ...
About Mary Beth Kedzior, CMP
Read more ...
Erectile Dysfunction Post Prostatectomy and How Pelvic Floor Therapy Can Help
Details

Staff

1415
Are You Experiencing Erectile Dysfunction Post Prostatectomy?
Prostatectomy Procedures can Lead to Erectile Problems and Sexual Dysfunction
Prostate cancer is often treated with a radical prostatectomy - a procedure wherein cancerous tissue of the prostate is removed. Approximately 85% of men who undergo the surgery complain of erectile dysfunction (ED) after the procedure. Erectile dysfunction is defined as the inability to achieve and maintain an erection for satisfactory sexual performance. Around 6-8% of men report urinary incontinence after radical prostatectomy.
Other commonly reported symptoms of sexual dysfunction in male survivors of pelvic cancer include problems with ejaculation, low levels of sexual desire, urinary incontinence and orgasmic dysfunction.
Sexual Dysfunction Affects Mental Health in addition to Physical Health
A 2019 literature review by Twitchell et al. shows that sexual dysfunction in male survivors of cancer can have negative psychological effects, including low self-esteem, body image, and mental health.
How Pelvic Floor Physical Therapy Can Help
Though issues stemming from nerve damage and tissue damage cannot be healed with physical therapy, studies show that pelvic floor physical therapy delivered by a trained physical therapist can help improve function of the pelvic floor, resulting in improved symptoms including improved urinary continence and erectile function resulting from prostate cancer treatment (Laurienzo, 2018; Sighinolfi, 2008).
Pelvic floor issues can be multi-layered and complex and often times there are several factors that can be contributing to your pelvic floor and sexual dysfunction. Therapists at our clinic utilize a 90-minute evaluation to understand all the things that could possibly be contributing to your condition: tight muscles and restricted tissues, scar tissue, poor movement patterns, musculoskeletal problems like incoordination or strength, nerve impingement, dietary factors, among others.
Pelvic Floor Physical Therapy for Erectile Dysfunction Post Prostatectomy
Pelvic floor muscle training can improve quality of life, continence and erectile function post-prostatectomy with the following interventions:
Therapeutic exercises to strengthen the pelvic floor, which will help with both erectile dysfunction and urinary incontinence.
Biofeedback technology to help the patient correctly isolate and contract the correct pelvic floor muscles implicated in erection and continence
Electrical stimulation using the Attain Medical device
Photobiomodulation Therapy for pain relief and encouraging cellular healing and desensitization of scar tissue adhesions, tender trigger points, and muscle spasm pain.
Visceral mobilization (gentle massage techniques that loosen internal adhesions and restore movement to the organs including the intestine, kidneys, and bladder) to improve motility and GI organ function
Training in self treatment techniques so you can start to manage your symptoms at home
Neuromuscular re-education and autogenic relaxation to reduce chronic muscle over-activity and improve parasympathetic nervous system function, including pain management and digestion
Patient Education and Empowerment
Lifestyle modifications like sexual positioning, stress reduction, bladder and bowel habits, hygiene, and optimal fluid intake and dietary fiber intake.
Manual therapy including soft tissue massage, connective tissue manipulation, muscle energy techniques, and myofascial release to treat connective tissue dysfunction and myofascial trigger points
Internal pelvic manual therapy to treat sensitive tissues, muscle spasms, trigger points, and muscle guarding that can cause issues like frequency and urgency of urination, and pain with bowel movements
Seek Psychological Support if You are Feeling Depression or Low Self-Esteem
Twitchell et al.'s study (2019) underscored the importance of getting psychological supports and referrals for mental health providers if you are experiencing depression, anxiety, or low self worth following cancer treatment. If you are experiencing thoughts of hopelessness, suicidal ideation, or other signs of depression, notify your doctor to talk about getting the support you need.
Recently had a prostatectomy? Call us for a Consultation Today
If you have recently had a radical prostatecomy and are experiencing issues with erectile dysfunction post prostatectomy and/or urinary incontinence, schedule a visit with Fusion Wellness and Physical Therapy today!
Read more about what to expect at your first pelvic floor physical therapy visit here.
References
Twitchell, D. K., Wittmann, D. A., Hotaling, J. M., & Pastuszak, A. W. (2019). Psychological Impacts of Male Sexual Dysfunction in Pelvic Cancer Survivorship. Sexual Medicine Reviews. doi:10.1016/j.sxmr.2019.02.003
Littlejohn, N., Cohn, J. A., Kowalik, C. G., Kaufman, M. R., Dmochowski, R. R., & Reynolds, W. S. (2017). Treatment of Pelvic Floor Disorders Following Neobladder. Current Urology Reports, 18(1). doi:10.1007/s11934-017-0652-4
Hobbs, J. (2020). Physical Therapy Restores Some Control Lost To Prostate Cancer Treatment
USC News. Accessed at: https://news.usc.edu/164230/prostate-cancer-physical-therapy-pelvic-floor-muscles/
Laurienzo, C. E., Magnabosco, W. J., Jabur, F., Faria, E. F., Gameiro, M. O., Sarri, A. J., Kawano, P. R., Yamamoto, H. A., Reis, L. O., & Amaro, J. L. (2018). Pelvic floor muscle training and electrical stimulation as rehabilitation after radical prostatectomy: a randomized controlled trial. Journal of physical therapy science, 30(6), 825–831. https://doi.org/10.1589/jpts.30.825
Sighinolfi, M. C., Rivalta, M., Mofferdin, A., Micali, S., De Stefani, S., & Bianchi, G. (2009). Potential Effectiveness of Pelvic Floor Rehabilitation Treatment for Postradical Prostatectomy Incontinence, Climacturia, and Erectile Dysfunction: A Case Series. The Journal of Sexual Medicine, 6(12), 3496–3499. doi:10.1111/j.1743-6109.2009.01493.x
**This information is for educational purposes only and is not intended to replace the advice of your doctor.