About Heather Jeffcoat, DPT | Los Angeles Pelvic Floor Doctor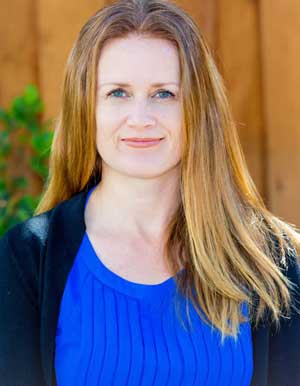 Read more ...
About Laureen McVicker, PT, CLT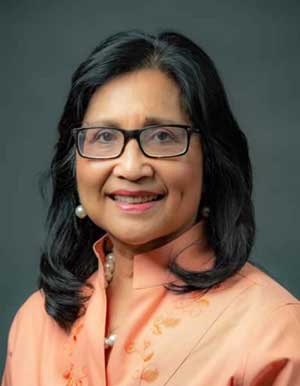 Read more ...
About Kasia Gondek, PT, DPT, CSCS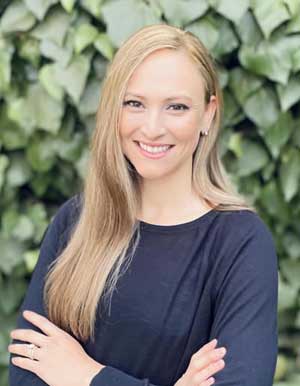 Read more ...
About Debbie Dy, PT, DPT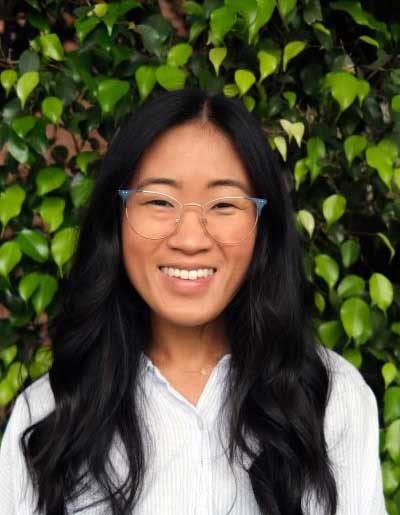 Read more ...
About Sarina Karwande PT, DPT, CAFS
Read more ...
About Stephany Tritt, PT, DPT
About Trinity
Read more ...
About Iris
Read more ...
About Christina Yen
Read more ...
About Ejiro Agege
Read more ...
About Judielle
Read more ...
About Hannah
Read more ...
About Mary P. Shriver, CMT
Read more ...
About Christina Lindeman
Read more ...
About Mary Beth Kedzior, CMP
Read more ...
Pelvic Floor Therapy for Men: What To Expect on Your First Visit
Common Questions About Pelvic Floor Therapy For Men
The initial evaluation at Fusion Wellness & Physical Therapy is 85 minutes.
This article outlines what you can expect during your appointment for pelvic floor therapy for men.
If you've asked yourself "Why do my testicles hurt?", "Why do I pee all the time?", "Why does my penis hurt?", "Why is ejaculation painful?", "Can you help a shy bladder?", "Why does it hurt to poop?" and other similar questions -- keep reading.
Pelvic floor issues can be multi-layered and complex. Often times with our male clients, they have seen more than one provider: urologists, physical therapists, and primary care physicians before finding our clinic. Your therapist will use the 85 minute evaluation to understand all the things that could possibly be contributing to your condition: movement patterns, musculoskeletal problems, nerve impingement, among others.
Once your therapist understands the driving causes of your condition, they will formulate a treatment plan to help you start feeling better, experiencing less pain, and getting back to the activities that you care about.
In the medical industry, spending a full 85 minutes with a practitioner is rare. At Fusion Wellness & Physical Therapy, we believe in the importance of taking the time to explore your full medical history, perform an orthopedic exam, as well as an internal pelvic floor exam.
In this article we will outline exactly what to expect on your first visit.
Part One: Listening to Your Story and Education About Male Pelvic Floor Therapy
The therapists at Fusion Wellness & Physical Therapy are specialists pelvic health and all of the different things that can contribute to pain: medical history, past surgeries, conditions like prostate cancer, past injuries, bowel/bladder habits, diet, sexual history, among other things. Our therapists want to hear your stories and will listen closely to what you have to say.
During this phase of the evaluation, therapists will often provide you some education about pelvic floor therapy: what is the pelvic floor? What does pelvic floor therapy look like? How will this therapy help you? We will address any questions and concerns at this point so you feel like you are in collaboration with your therapist and know exactly why pelvic floor therapy may help you.
Part Two: The Orthopedic and Whole Body Assessment
Most pelvic floor conditions involve other parts of the body. At Fusion Wellness & Physical Therapy, we believe in treating the whole person, not just individual areas or muscle groups.
Following the discussion of your history, your therapist will screen the entire body, looking for muscle imbalances, dysfunctional movement patterns, neuropathic, and orthopedic issues that might be playing a part in your pelvic floor issue.
We will evaluate your posture, pelvis position, hip and spine flexibility and range of motion, position of the sacrum, and muscle tone throughout your abdomen, back, hips, glutes, and thighs. We may do tests to see if the peripheral nervous system is involved in your pain. We will also test your core strength and how stable your pelvis/back area is, and testing for issues like Diastasis Recti.
Part Three: The Pelvic Floor Assessment
After your orthopedic exam an evaluation of your pelvic floor muscles will be performed with your informed consent.
You will be dressed in a medical gown, with the opening to the back. Therapists may ask you to be on your side or your stomach during the pelvic floor evaluation. The examination is generally performed with a single gloved finger and the therapists will always work with you and your body as to not cause you unnecessary pain.
The pelvic floor examination will begin with a skin check, looking for any irritation, hemmorhoids, or dryness of the tissues. After that, there will be an external palpation of the pelvic floor muscles from the outside, the therapist will palpate around your pubic bone and sitting bones, assessing pelvic floor activity and looking for dysfunction. After a palpation, the therapist may ask you to do a kegel (contract the pelvic floor muscles as if you are stopping the flow of urine or gas) and they may also ask you to bear down as if you are passing gas or a bowel movement. This is in order to see if muscle control is normal and to screen out possible conditions such as dyssynergic defecation (read my blog about that by clicking the link).
After this external assessment of the pelvic region, is the internal portion of the pelvic floor exam. For adults with male anatomy, this is generally done intra-rectally. Again, this is performed generally with a single gloved finger. All the therapists have a very gently touch are constantly checking in with you, to make sure you are comfortable, safe, and feel in control. I do have to be honest, the lube is cold, so be ready for that! Otherwise, therapists will work with you to keep the exam as tolerable as possible and YOU are in charge of how far we examine you.
Part Four: Treatment on the First Visit
Since our evaluations are a full 85 minutes, there is often time to start treatment on your first visit. Your therapist will communicate to you what they are finding and will start treatment that day, often prescribing you some "homework" to work on right away, to start improving your condition.
What does the treatment look like?
The treatment modalities you will receive in pelvic floor therapy depend on your body and the issues present. In general, if your muscles are tight, the techniques used will focus on releasing the tension. If your muscles are in need of strengthening, the therapist will work with you on gaining strength and coordination in your muscles.
Some of the modalities used at Fusion Wellness & Physical Therapy can include (but are not limited to):
Manual therapy including soft tissue massage, connective tissue manipulation, muscle energy techniques, and myofascial release to treat connective tissue dysfunction and myofascial trigger points
Internal pelvic manual therapy to treat sensitive tissues, muscle spasms, trigger points, and muscle guarding that can cause issues like penis and testicle pain, pain with sex, frequency and urgency of urination, and pain with bowel movements
Therapeutic exercises to strengthen or relax the pelvic floor
Biofeedback technology to help you focus on relaxing the pelvic floor
Electrical stimulation using the AttainMV device
Photobiomodulation for pain relief and encouraging cellular healing and desensitization of scar tissue adhesions, tender trigger points, and muscle spasm pain.
Visceral mobilization (gentle massage techniques that loosen internal adhesions and restore movement to the organs including the intestine, bladder, uterus, and ovaries) to improve motility and GI organ function
Training in self treatment techniques so you can start to manage your systems at home. These techniques can include self pelvic floor massage using medical dilators
Neuromuscular re-education and autogenic relaxation to reduce chronic muscle over-activity and improve parasympathetic nervous system function, including pain management and digestion
Patient Education and Empowerment
Lifestyle modifications like sexual positioning, stress reduction, bladder and bowel habits, hygiene, and optimal fluid intake and dietary fiber intake.
Pelvic floor therapy for men is a growing field, and pelvic floor issues can greatly affect quality of life. Let the therapists at Fusion Wellness & Physical Therapy help you along the journey back to wellness and function! Make an appointment for pelvic floor therapy for men today and let's get started.
Details

Staff

16933